ON HOLIDAY SEPT 10 - 27 - Orders will be sent from Sept 28.
Perfect Balance T-Shirt
---
Look delicious this Christmas with this eye-catching t-shirt.
What does it say?
Easton Chilli - "The perfect balance of sweet & heat!"
Colours
Available in Black or Red with white lettering.
Material: Stanley/Stella Creator. 100% Organic ringspun combed cotton. Certified FairWear and Vegan.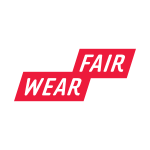 Fit: Unisex "Regular" fit.
Weight: 180gsm
Washing Instruc­tions: Wash once before first wear. Wash at 30° with similar colours. Don't bleach, tumble dry or dry clean. Wash and iron inside out. Don't iron on the print.
Shipping: Free!
Delivery: Each item is printed on demand - it can take up to two weeks for delivery.
---
---
Frequently asked
How spicy are your products?
Tolerance to chilli heat is very individual! Easton Chilli products are rated out of 5 on heat, trying to make a scale that works for regular people (i.e. people who don't have hot sauce on everything! :) )
0/5 - No heat here. Possibly suitable for your newborn baby.
1/5 - Just a hint. If you like your spice, you probably think this is nothing.
2/5 - A bit of zing. Everyone should be able to enjoy this level of heat, whether you're a regular folk or a chilli fiend. Most of our products are aimed at this level.
3/5 - It's heating up. Probably getting a little spicy for the regular folk now, definitely too spicy for a newborn baby.
4/5 - Now we're talking! You might talk your pal into trying this once, but they might need a glass of milk, and they might not speak to you for a while.
5/5 - Everything that's way too spicy for a regular person.
Here are some rough equivalences in heat.
Heinz Tomato Ketchup = Easton Chilli 0/5
Nando's Medium Peri Peri = Easton Chilli 2/5
That chilli sauce at your local kebab shop = probably Easton Chilli 3/5
Chilli Daddy's 4 = Easton Chilli 5/5
Currently, Easton Chilli doesn't produce any super hot 5/5 products. When we do (and we will), we might extend the scale a bit!
How does delivery work?
We offer a selection of delivery services depending on your location and order. Choose from them at the checkout.
Collection (Mivart St, BS5): FREE
Cycle delivery (Easton and nearby): FREE
Cycle delivery (Bristol BS1-16 via Zedify): £2
Royal Mail 2nd Class (UK, NI, GG, JE, IM): £4
Orders weighing more than 2kg (5+ jars): £6
Orders valued £30 or more: FREE!
All orders should be with you within 3-5 working days from when you order (it might be a little longer around public holidays).
Large orders (10+ jars) please get in touch so we can make special arrangements.
International orders are available depending on what the customs regulations are of your country. Please get in touch before you place your order to confirm whether we can ship to your country.
Where are your products made?
All the jam I make myself, in my home kitchen in Easton!
My t-shirts are printed by the lovely Live Ink Co, based in Old Market in Bristol.
Sustainability etc?
Of course. Sustainability is important to Easton Chilli and it's considered in all parts of the business.
Packaging
We try to reuse waste materials in our packaging, so if someone has delivered bubble wrap to us, or we have a perfectly sized Amazon box lying around, we might use them for your order. Better to reuse it than throw it away to landfill!
All new packaging that we source is plastic-free and recyclable, and we prefer to buy cardboard or recycled materials where possible. Sometimes we use corn-starch mailer bags.
Any waste cardboard that we can't use gets shredded and put into our compost heap, along with our waste vegetable scraps from jam cooking. The worms love this arrangement.
Product
We try to source all our ingredients "loose" and prefer local and low-plastic companies.
We use preserving techniques like lacto-fermentation to extend the shelf life of some of our ingredients, for example we can buy in a few kg of bird's eye chillies and keep using them for months under the right conditions.
The packaging of our jars is designed to be removed - it's just a bit of string and card. The idea is that you're more likely to reuse a jar if you don't have to spend ages washing off the sticker that's on it.
Unfortunately due to UK Food Safety regulations, we are not allowed to re-use any glass jars that are destined for jam making. We have to use new jars and lids for each product. If this weren't the case we'd love to have a closed-loop return and reuse system in place.
Delivery
We've partnered with Zedify to deliver our packages in Bristol. Their fleet of electric cargo bikes means deliveries within BS1-16 are low-carbon-emitting.
Delivery to the rest of the UK is done using Royal Mail and other couriers like DPD, many of which are working to reduce their carbon emissions.